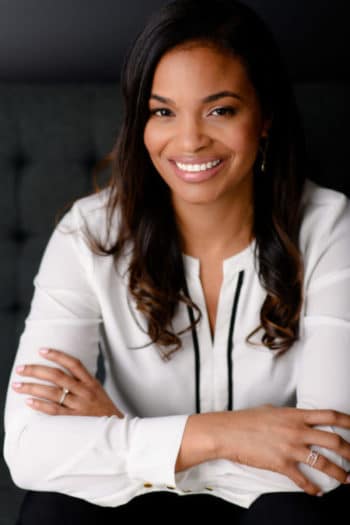 "I absolutely love being an orthodontist! A beautiful smile can make a huge impact on a person's quality of life, and I am so fortunate to be able to help make them every day."
Jennifer Smith was born and raised in Philadelphia, PA. She completed her undergraduate studies at Temple University, obtaining a Bachelor of Arts degree in Biology. She went on to complete her dental training at the University of Pennsylvania, graduating at the top of her class, with a Doctorate of Dental Medicine. During her time at the University of Pennsylvania, Dr. Smith received several awards and was selected to complete a research fellowship at the Children's Hospital of Philadelphia in the Facial Reconstruction Center. This fellowship provided her with the opportunity to assist with the orthodontic treatment of patients with various craniofacial abnormalities and syndromes. She attributes her desire to pursue a career in orthodontics, in part, to this incredible experience.
After practicing general dentistry for several years, Dr. Smith's passion for continued learning and interest in orthodontics led her back to the University of Pennsylvania where she completed post-doctoral training in Orthodontics & Dentofacial Orthopedics. She has been committed to creating beautiful smiles ever since!
Dr. Jen has spent the past five years working with the Nation's leading provider of Invisalign and has treated hundreds of patients with this innovative appliance. Dr. Jen is one of the most kind-hearted and gentle people you will meet. That approach to life easily translates into the care provided to her patients.
Dr. Jen regularly attends conferences and continuing education courses to keep up to date with the latest in orthodontic technology so that she can provide the highest quality treatments for her patients.
When away from the office, Dr. Jen keeps busy with her husband Robert and children, Chase and Averie. She also loves to travel, and spend time with friends and family.
She is an active member of the American Association of Orthodontists, the American Dental Association, Maryland Dental Association, Maryland State Society of Orthodontists and the Greater Washington Women's Dental Association.